A high-level management team from Tropical Shipping hosted a courtesy visit with Deputy General Secretary of the Antigua & Barbuda Workers' Union, Chester Hughes on Wednesday.
The team from Tropical Shipping comprised Assistant Vice President, Mark Lopez, Chief Island Manager –Dominica, Tamara Lowe and Chief Island Manager - Antigua, Frank Swchartz.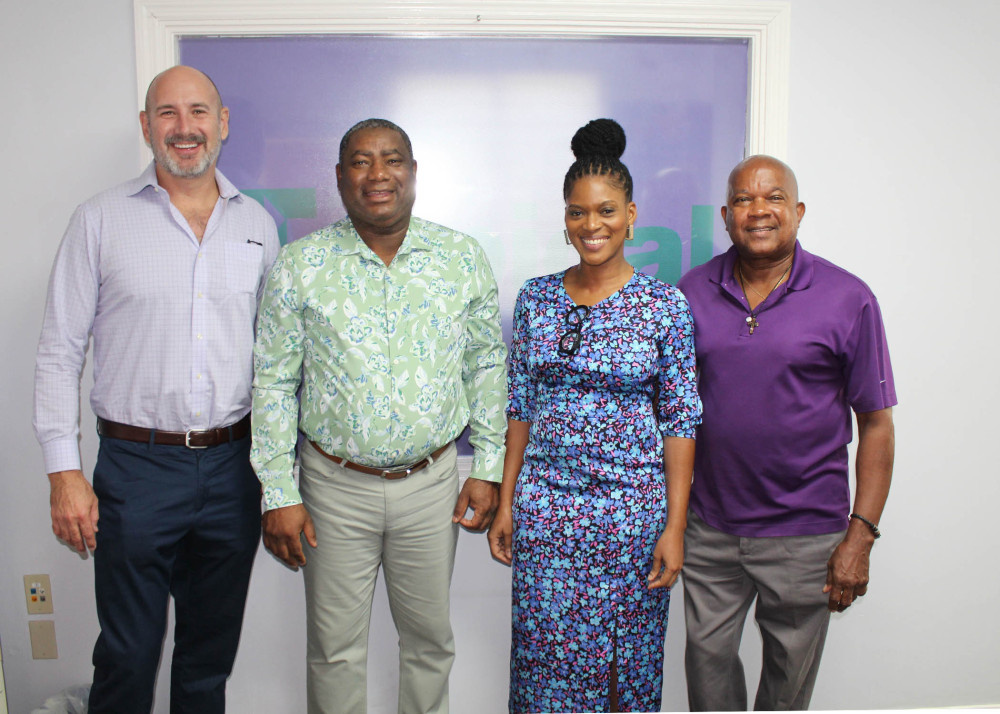 Matters of mutual interest were discussed, including conditions affecting stevedores at the port and the way forward. Both parties anticipate concluding negotiations in short order.
Photo: (L-R) Mark Lopez, Chester Hughes, Tamara Lowe, Frank Swchartz